Do you ever read something that either fits the situation you're currently in or helps you envision where you want to be? I love quotes for exactly this reason. Sometimes the simplest phrase makes you think more deeply. Or it can motivate you to keep striving toward your goals, even when it seems like life is just pulling you along in a direction you haven't chosen.
These are some motivational quotes that have taken my fancy lately. I love these motivational quotes to inspire your monthly life goals for April! I always need great quotes about fulfillment and happiness… doesn't everyone?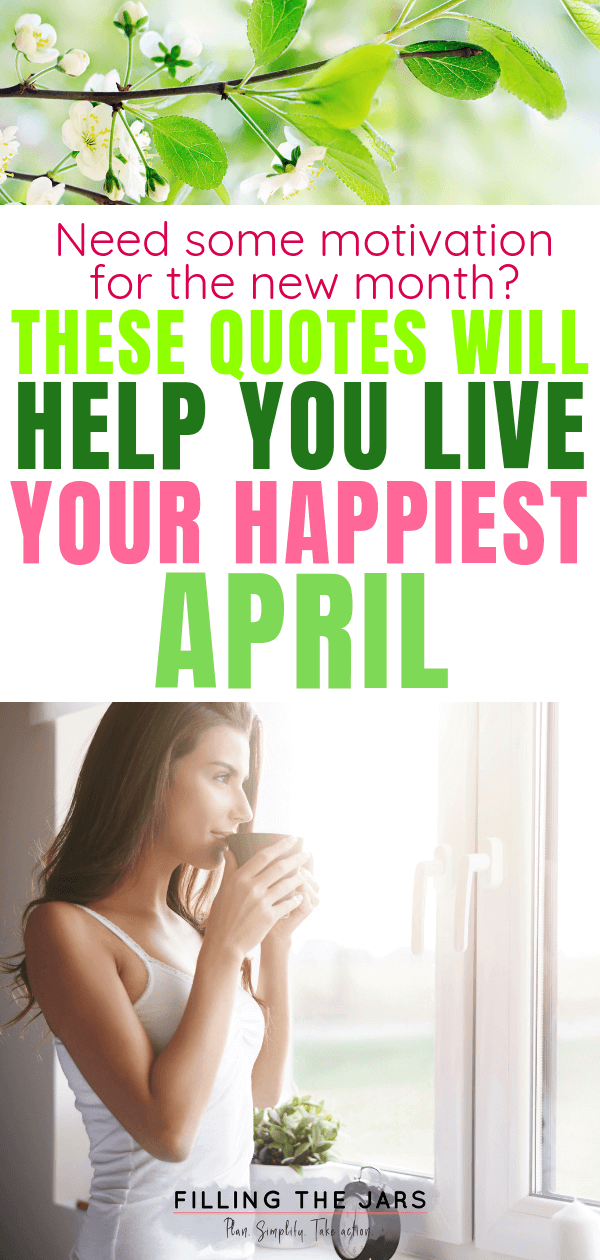 Sometimes motivational quotes get a bad reputation as simply being 'pretty words' without actual meaning. But as with anything in life, they are as useful as you make them. You can read a quote and think, 'Oh, that's nice.' But if you immediately forget what you've just read and go about living your life in the opposite direction, then why bother reading anything 'helpful?' 
Taking in the words, thinking about them, and putting them to use to improve your life and attitude — well, that's the greatest compliment you can pay to the person who originated the quote. And it's the most helpful thing you can do for yourself as well!  I always need great quotes about fulfillment and happiness… doesn't everyone? #quotes #motivation #inspirationCLICK TO TWEET
This post may contain affiliate links. If you choose to purchase through an affiliate link, I may receive a small commission at no additional cost to you. You can see my disclaimerhere.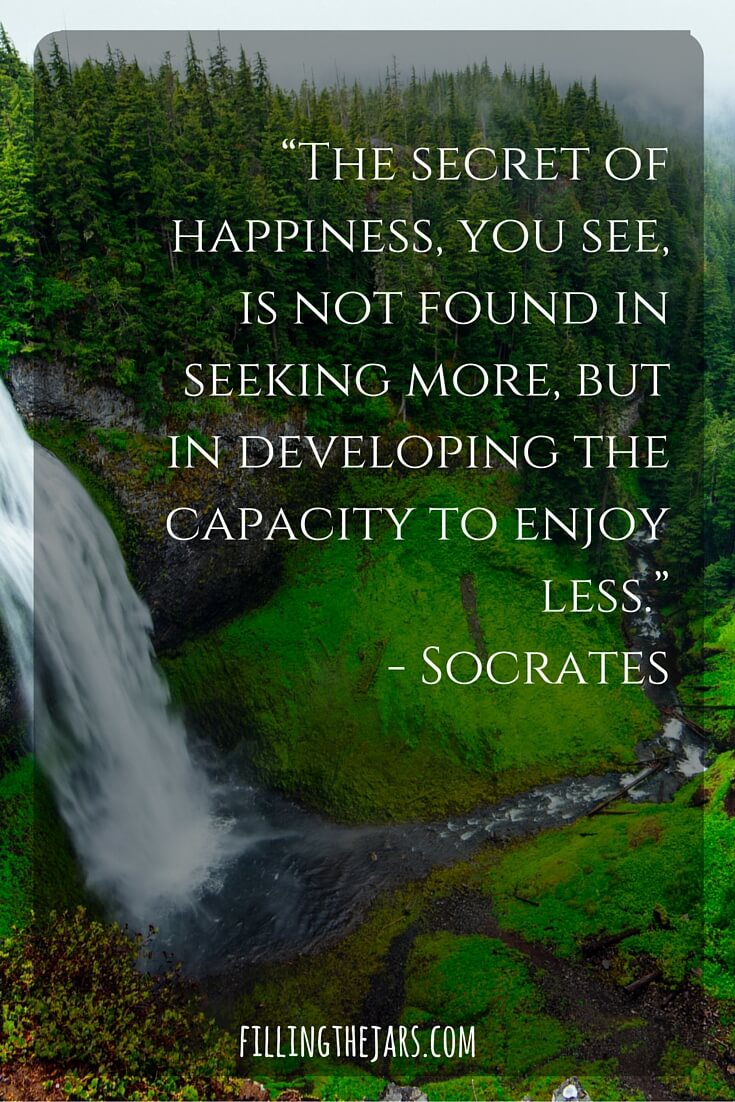 "The secret of happiness, you see, is not found in seeking more, but in developing the capacity to enjoy less."
– Socrates, 469 BCE.
Apparently the human desire to always have MORE is not a new thing.
This is why I have become fascinated with minimalism. I doubt that I will ever live a purely minimalistic life (nor do I desire something that drastic), but letting go of the extra certainly helps me to appreciate the important. My thoughts are calmer when I am not constantly thinking of new things to acquire.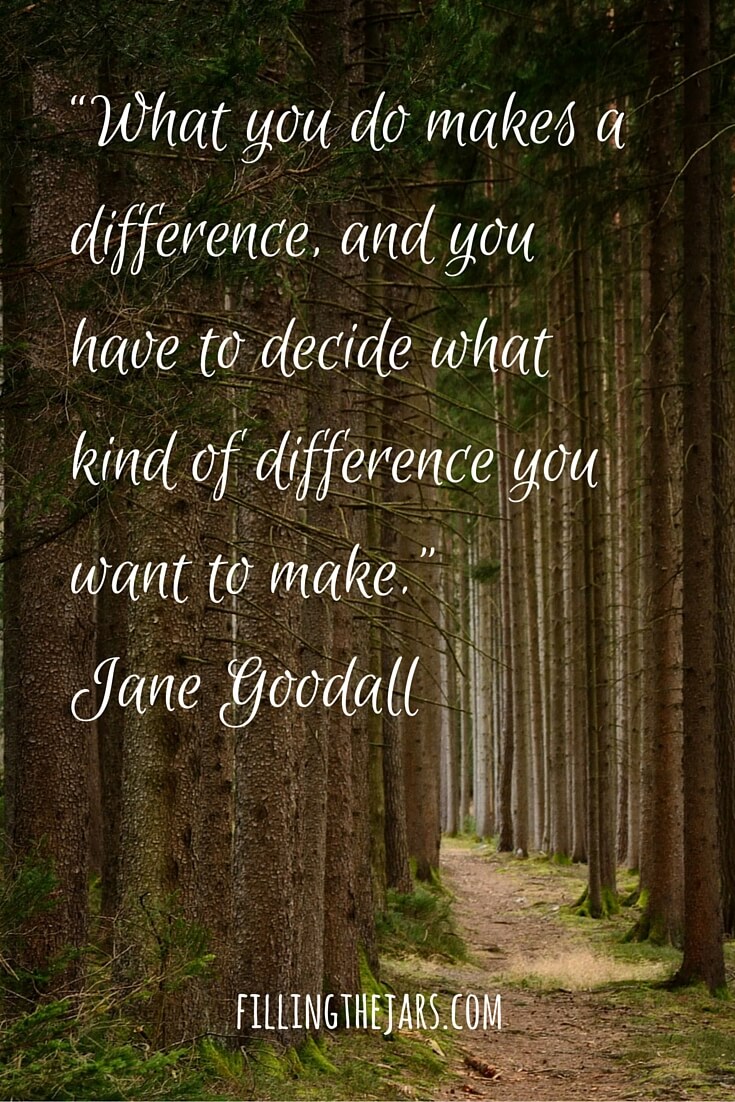 "What you do makes a difference, and you have to decide what kind of difference you want to make."
– Jane Goodall
What better reason to set good examples for our children — and really everyone with whom we interact?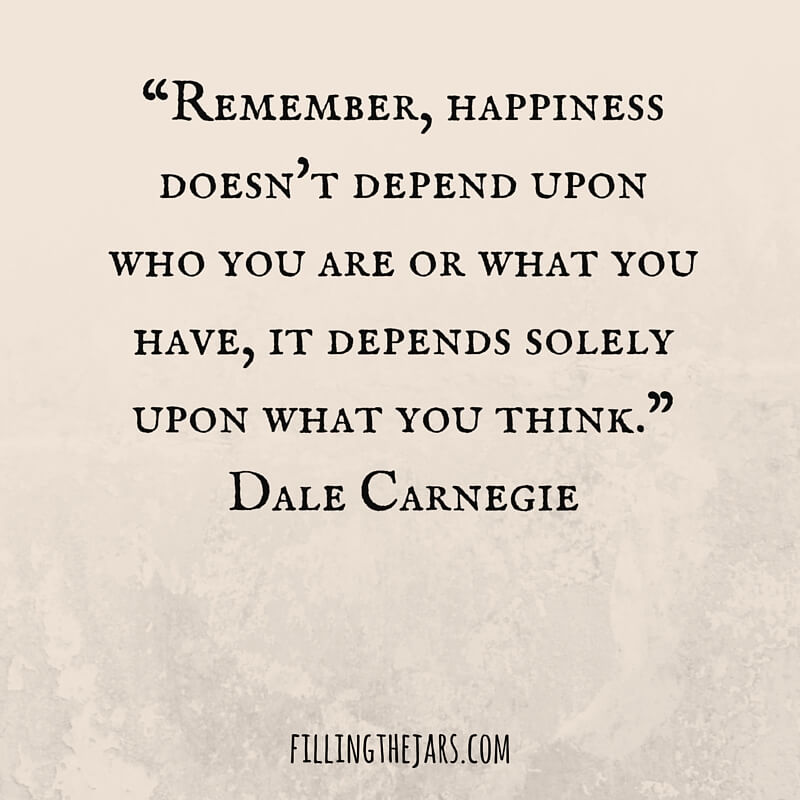 "Remember, happiness doesn't depend upon who you are or what you have, it depends solely upon what you think."
– Dale Carnegie
I have to remind myself of this every day and reign in my thoughts. Sometimes they can run away with common sense. There are days when it's easy to be envious of others, when we really just have to be grateful for what we have in our own lives.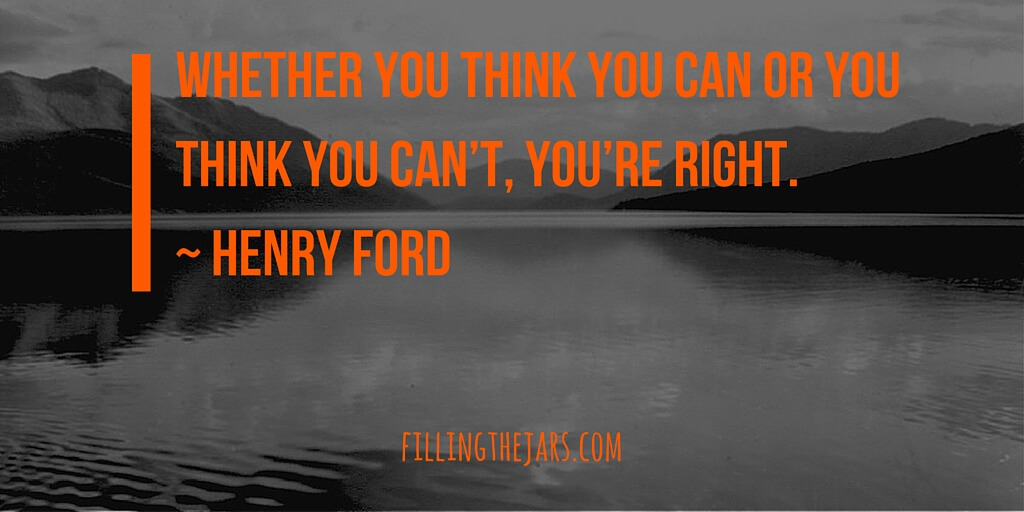 "Whether you think you can or you think you can't, you're right."
– Henry Ford
This pretty much applies to everything in life. Our minds are powerful. Use your power for good, and realize you CAN.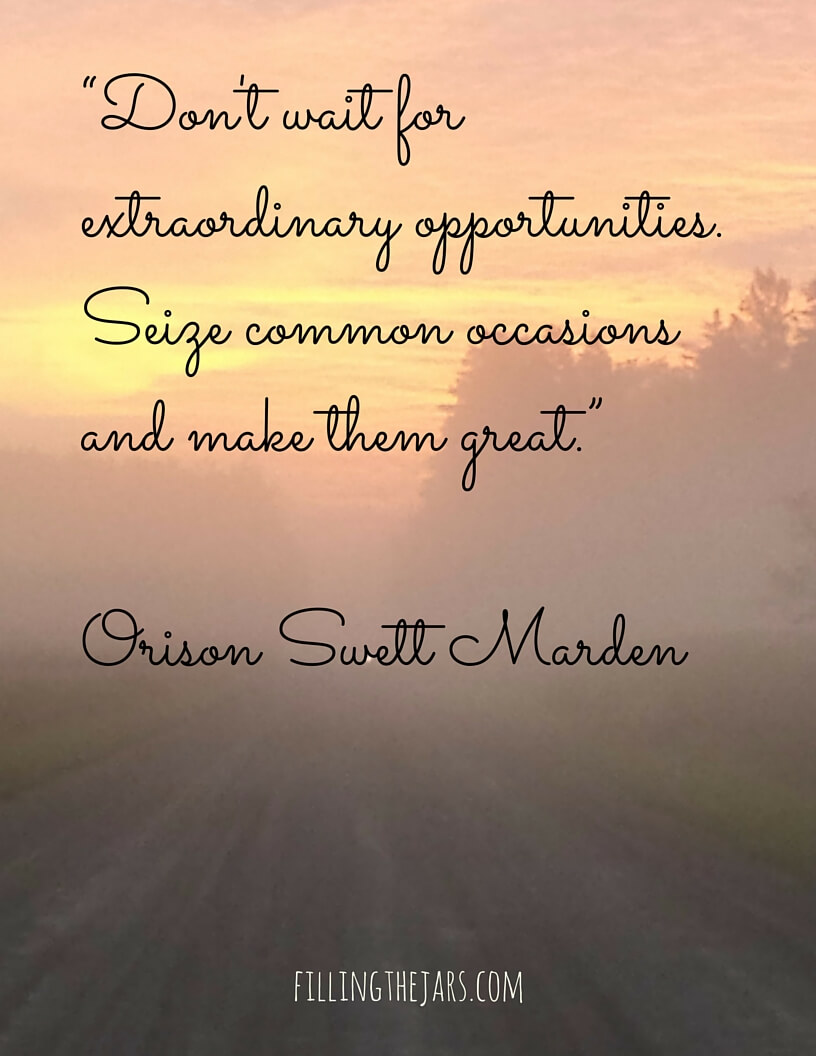 "Don't wait for extraordinary opportunities. Seize common occasions and make them great."
– Orison Swett Marden
I really needed to read this quote. Sometimes we get so bogged down by the SAMENESS of everyday life that we lose our ability to see joy in the regular things.
Perhaps make dinner a little more special. Cloth napkins, sitting at the dining room table together (confession: we usually sit in the living room in comfortable chairs), listen to music instead of watching television.
What common occasion will YOU make great this month?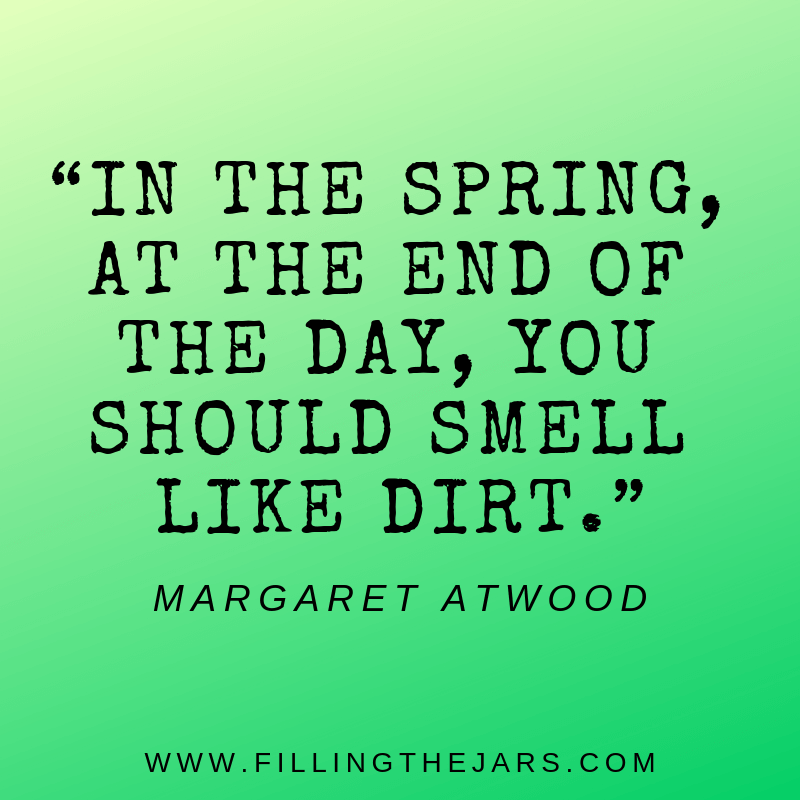 "In the spring, at the end of the day, you should smell like dirt."
– Margaret Atwood
April does mean the arrival of spring, after all.  Get outside, connect with nature, shake loose those final winter cobwebs from your mind and begin a new adventure.
Now that you've read these motivational quotes for the month of April, don't just forget about them! Add them to strategic pages in your planner or wherever will help you begin — and end — your month with better focus on your intentional living goals.
More posts for you to enjoy:
22 Fantastic Gratitude Journal Prompts You Need Today
Motivational Quotes of the Month for May
30 Printable Journal Jar Prompts to Inspire Reflection
Michele's Finding Happiness 10 Inspirational Quotes 
Why You Need a Sunday Recharge Every Week
---
Read my personal thoughts on life in THIS post.
"Educate Yourself… and Take Action.
Build Your Best Life."
From "Building a Life – A Manifesto" – Julie Hage
---
Sharing is caring! If you like this post, please share on your favorite social media by clicking on the icons below this post. Thank you!